Get Hooked To Creativity & Craziness
Banana's ideas are original, interesting and outstanding; not boring and conventional.
Our ideas uplift the spirit of your brand and engage your target audience.
Branding & Collateral
Discover our fascination for creating a compelling communication that helps elevate your brand.
Marketing & Advertising
Explore how innovative ideas can help you connect with your target audience and grow your business.

Web & App Development
Experience an elegant website that leaves the first impression & an app that interacts than just publishes information.
A Few Words About Banana
The Banana attitude is a combination of creativity, innovation and perfection. Our ideas and thoughts are powered by our passion to create only marketing-oriented concepts. We have set out on our journey of excellence with an eternal passion for out-of-the-box ideas as our fuel.
At Banana we walk the talk. Give the Banana approach a shot, and experience for yourself how powerful your corporate communication can be.
Learn more
Banana is Passion !!
Banana was born with a passion to create unique ideas to help brands grow. This attitude and eternal love for clever and compelling ideas inspire us to stretch our minds to achieve higher level of creativity.
let us help you
Banana is Innovation !!
Every time we work with a client, we deliver original ideas that aren't copied from the Internet. Thanks to our ability to find the gaps in various businesses that we are able to bridge them with innovative ideas. Next time, Don't Google It, Just Banana It!!
Ask for a Quote
Banana is Concept !!
At Banana, every element of communication is created as a concept. A concept promises to be unconventional, elegant, inspiring, creative and compelling. You are therefore, assured of an uncompromised communication at all times.
click to grow
Testimonials
---
Working with Banana E Forces for a start up company like L'atelier was a inspiring experience. Your willingness and patience to understand our requirements made this project something both our companies can be proud of. Thank you for giving L'atelier the face that we had imagined. Thank you once again for all your time and support, and I am sure we will work together in future.

Mrs. G N Perera
Director


L'atelier Hair Dressing, Dubai
I wanted to write to thank you for your recent assistance with our Bambootique brochure. As you are aware, Bambootique is a new venture for my partner and I, and we needed a brochure solution that is simple and fun yet corporate to appeal to potential buyers.

Reim El Houni
Managing Director





Bambootique, UAE
Banana e Forces was the perfect solution for my website needs. With great enthusiasm for their work, they created highest quality professional website at a price which we could afford. It was a joy to work with Deepak and his team who never reverted to replicating others idea and always keeping it contemporary and practical.

Sydney A.Pathrose
Marketing Manager



Megamart, Sharjah (U.A.E)
Latest Projects Delivered
---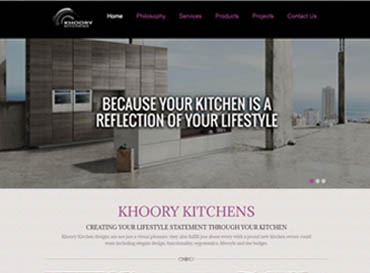 Khoory Kitchens – Dubai.
Semi-Dynamic Website
Dobinsons, Australia – Dubai Branch.
Magazine Ad
Veritas – India
Branding